Every Intention
December 28, 2021
An ethereal and ambitious indie rock track, Every Intention is the third single from BRT's forthcoming album, "Clear Nights. Brite Lites." 
'Every Intention' is an ethereal, driving electronica-indie rock track with a grounded message. "Why I like it: Fast-moving instrumentals and catchy lyrics," writes Alan Cross (A Journal of Musical Things, The Ongoing History of New Music).

"This track is about loss and recovery of self in the aftermath of trauma and upheaval. If this song gives comfort to people struggling with change and uncertainty, it will have been worth the trouble of putting it out there," Middleton affirms.
Fallow (In This Deep)
Released July 16, 2021
The 2nd Single from BRT's forthcoming album, "Clear Nights. Brite Lites."
"This song was originally conceived when I was living with my wife in Williams Lake (BC) and splitting my time working in Calgary" reveals Middleton. "On the surface, this story follows a fictional character but the emotions they evoke for me are visceral and personal - a sort of compilation of impressions I've developed of farmers I've met and become friends with in my life."
'Fallow (In This Deep)' is the second single that producer Michael Phillip Wojewoda (Barenaked Ladies, Great Big Sea and the Rheostatics among many others) got behind the controls for.
"It's a harrowing love song" says Middleton, adding, "It's intended to shine a light on the raw determination, gumption and grit of Canada's unsung heroes working the land."
Let's Go To Newfoundland
Released May 28, 2021
The debut professional studio recording from Clear Nights. Brite Lites.
"It was the first song that I brought to the band," recalls Middleton. "I was a big fan of Great Big Sea, Newfoundland's native sons, so this was sort of a shoutout to that corner of my musical tastes. When I was growing up, my dad always talked about going on a family holiday to Newfoundland, which we never did. The dream of that trip never died in me and eventually turned into a song. I still hope to make it there one day."
The producer for this track was Michael Philip Wojewoda, best known for his work with Barenaked Ladies, Great Big Sea and the Rheostatics among many others. Of the master recording, Wojewoda enthuses, "the song sounds ragged and kinda risky. Like a messy painting."
"We wanted it to sound like it could have been recorded in a kitchen party on a fishing trawler off the coast of Newfoundland" says Middleton, adding, "we worked tirelessly through late nights to create an atmosphere that rides those swelling dark blue waves of the Atlantic."
The Legend of Bent Roads Tavern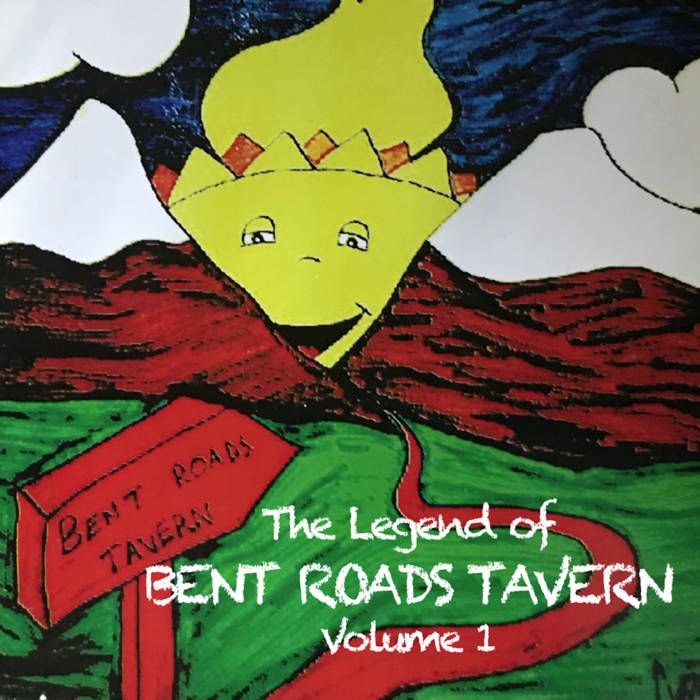 Volume 1
Released: March 1, 2020
With the exception of "Sweet Mirona", all of these songs were recorded live off the floor between midnight and 6 am on a rainy March night in 2003 on campus after our last performance with the original seven-piece line up (the UBC Basement Session). "Sweet Mirona" was a b-side on the recording session, but the recording quality was too poor to restore. When news of Christian Stokkmo's passing travelled around the world in November 2019, the remaining surviving members re-recorded Christian's ode to simplicity and solitude, Sweet Mirona, with all the musicians coming together to record remotely in tribute to Christian's legacy. The artwork for Volume 1 is Christian's original creation in felt-marker depicting the Midnight Sun lighting the path to the Bent Roads Tavern. Fan favourites, The Lean, Let's Go to Newfoundland, and Backwards round out the volume. Freedom Toast offered an instrumental interlude to bridge between volumes.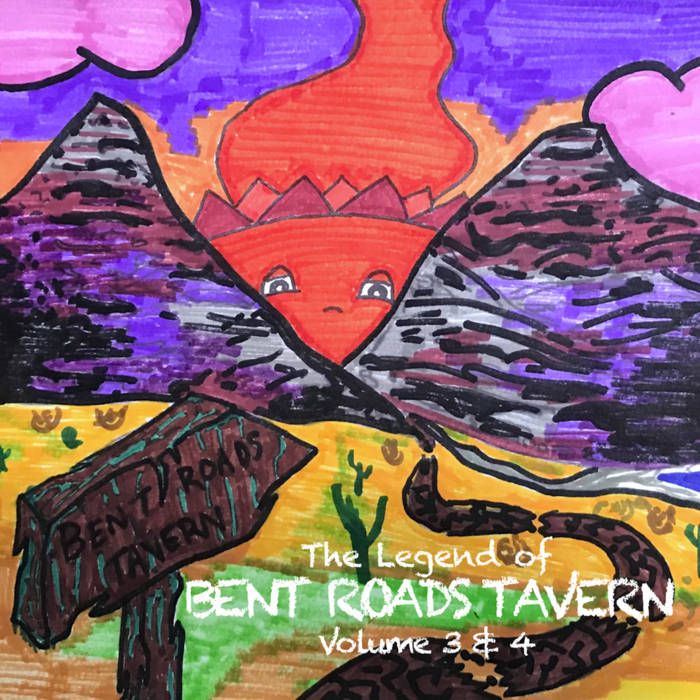 Volume 3 & 4
Released: August 31, 2020
Volume 3 is the final collection of UBC Basement Session songs. Opening with the expansive and darkly atmospheric Clear Night for Lite Brite, this song became emblematic of BRT in its premiere run in Vancouver. Following that, BRT's most infamous song - political, derisive, controversial, but delivered with a folksy spring in its step, "Carnivores at the Supermarket". Tracks "Model Airplane and Brown the Tiger" established BRT as a Canadiana jam band. Check out the ripping saxophone solo in "Better Things", and the coming-of-age protest-folk track "The Day I Became My Father.
All of the tracks on Volume 4 were recorded in the years while BRT was on indefinite hiatus. Although songs like "Steeples and Turntables (III)", "Tonight We Hit Calgary" and "Sweet Mirona" were all written with the original seven-piece line-up, they were re-arranged and re-recorded later. The Bestest Show offers a window into a band in turnmoil when Collen left Vancouver in 2003, and songs like "Pick & Choose" and "I Won't Be Scared Tonight" are songs of redemption and recovery. A cover of Sigur Ros' "Hoppipola" was recorded by Collen and Graham in 2010 as the ceremony music for Collen's wedding that summer.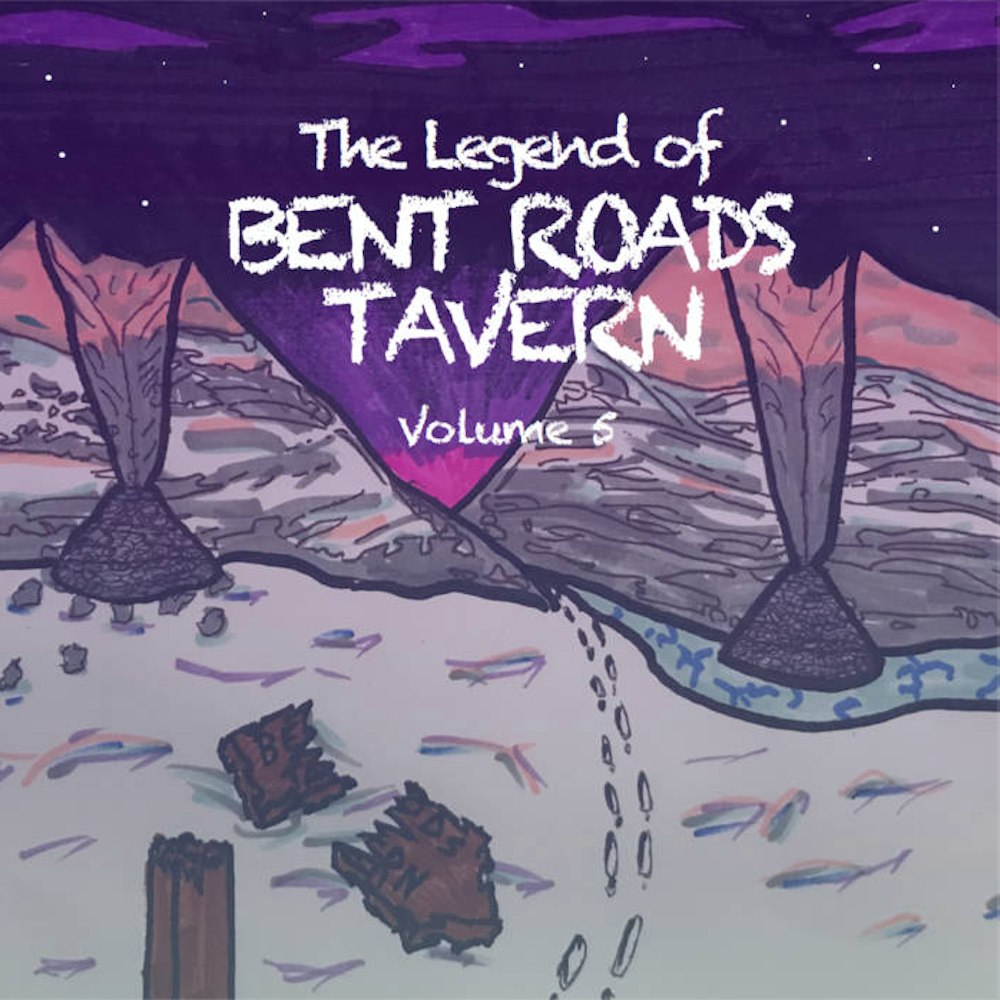 Volume 5
Released: November 6, 2020
Volume 5 covers the period between Collen's departure from Vancouver and the collective's continuance before its long hiatus. The songs on this volume were written by BRT frontman, Jim Riecken, between 2004 and 2007. A throw-back to Christian Stokkmo is included to bridge between Jim's pop-folk melodies and two introspective instrumental tracks written by Collen, Marble Mountain Beck and Athabascan Lament, when Collen was living in northern Alberta.